The Country Cat Hospital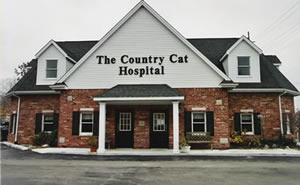 The Country Cat Hospital is located in Brighton at 5445 Old US Highway 23, just north of Grand River.
We offer routine wellness care, surgical, dental, and even boarding services in a stress free environment. Whatever your cat's needs, you can count on us for the best of care!
We see patients on Monday, Tuesday and Friday from 9am -5pm. You may reach us at 810.220.1779. to schedule an appointment.